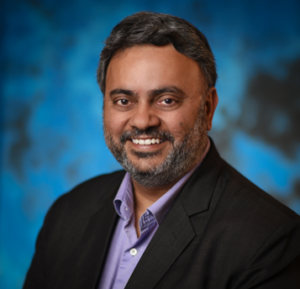 Baljit Singh, is an accomplished Founder & CEO with experience in building successful businesses in manufacturing and services companies. Leadership and General Management expertise in developing and implementing business strategy, leading sales and marketing functions and building motivated teams in turn-around environments. Baljit has a degree in Microelectronics (making of computer chips) from Rochester Institute of Technology, Rochester, New York, USA. Baljit has been fortunate to be part of teams that have brought innovation and game changer product & services to the market.
Baljit now CEO of Ajuba and Chairman of Roar 4 Change has been involved in providing strategy, business development and sales & marketing services to manufacturers and service providers seeking to operate in India, Israel and USA.
Creating a high-tech ecosystem in India with SSEEDS (Solar -Semiconductor-Eye & Healthcare-Environment Development with Cyber Security) Consortium. Assisting leading chip companies to develop India based strategy and partnership for Chip Manufacturing and Equipment Manufacturing entry into India. 
Seasoned professional with a proven track record spanning over 30+ years in semiconductor equipment and process management, showcasing unparalleled expertise in meticulously vetting and masterfully managing implementation plans across diverse domains, be it projects, clients, or assignments.
Extensive experience collaborating with government agencies, large corporates, and taskforces, demonstrating a keen ability to navigate complex regulatory landscapes and forge strategic partnerships that drive innovation and industry growth.
Instrumental in establishing educational programs in conjunction with government-backed initiatives, contributing to the skilling and development of a workforce tailored to the evolving demands of the semiconductor and cybersecurity industries.
Proficient in conducting thorough feasibility studies, risk assessments, and financial analyses to evaluate the viability of large-scale projects such as Polysilicon investment of $1Billion USD, considering factors such as technology adoption, market demand, cost structures, and revenue projections.
Demonstrated ability to oversee and manage the entire lifecycle of large-scale projects, from initial concept development and site selection to technology acquisition, facility construction, and operational optimization.
Accomplished in collaborating with cross-functional teams, industry experts, and global partners to source cutting-edge semiconductor manufacturing technologies and equipment, ensuring the establishment of world-class fab facilities.
Track record of successfully conceptualizing, financing, and bringing Greenfield fabs to fruition, showcasing an adeptness for project management and strategic planning in this specialized sector.
Experienced in the revitalization and optimization of existing Brownfield semiconductor fabs, leveraging technological upgrades and process enhancements to enhance competitiveness and productivity.
Proven track record of delivering successful semiconductor projects, harnessing a combination of technical acumen, strategic planning, and commercial expertise to drive innovation and industry competitiveness.
Led the development and implementation of the world's first automated fuzzy logic defect classification system for the semiconductor industry.
Led the application development and market launch of the world's fully automated Scanning Electron Microscope (SEM), driving customer acquisition and revenue growth.
Led the cost optimization program for a large conglomerate across its businesses groups which resulted in over USD$ 350 million savings annually.
Managed the offshore software development services between USA and India, a consulting service to global semiconductor equipment manufacturers.
Led the off-shore initiatives for Applied Materials' PDC Division which resulted in over US$ 3 million expense reduction in the second year of operation.
Advisor and board member of several companies in building their Innovation journey, mentoring CEO's on developing their strategy and business development partnership.
Strategic Advisor and Venture Partner to several Israeli High Tech companies.
Introduction of communication equipment from an Israeli company for Indian Railways market
Solar Inverter partnership of companies in Israel and India
India Go-To strategy for a US public company (power conversion and control technologies)
Managed and stabilized India operation for a US company after their India operation was downsized.
Facilitated Water technology partnership between Israel and Indian company.
Introduction of puncture proof tire technology to the Indian tire manufacturing companies.
Publications:     
"Integration of automated defect classification into integrated circuit manufacturing," IEEE, ISBN: 0-7803-2053-0, November 1994.
"Automatic defect classification system for patterned semiconductor wafers," Proceedings of the International Symposium on Semiconductor Manufacturing, ISBN: 0-7803-2928-7, September 1995.
Research project on Carbon Implanted Polysilicon Thin Film MOSFETs.
Authored the book "My Experiments with Innovation," a practical guide to fostering innovative habits and lifestyles.
Along with professional activities, Baljit is very active with his participation in non-profit initiatives with Roar 4 Change, a Not-for-Profit organization. Some of the key projects Baljit has been in involved:
Has been instrumental in giving support and guidance to the Punjabi Cultural Welfare Association (PCWA) of Navi Mumbai to create Punjab Heritage Bhavan in Belapur, Navi Mumbai. A three-storied building stands tall to show how few people can come together and deliver for the community.
In 2001, support for the victims of Gujarat earthquake. Where we collected donations and material in 2001 and went to Gujarat to distribute to the affected people. With the funds, temporary shelter was also built for several families.
In 2004 Tsunami in India and the 2011 Tsunami in Japan, together with the member of PCWA we came forward to support the affected people.
2013, Baljit was active in supporting the affected people of Uttarakhand. Post the disaster, Baljit himself visited the affected areas and distributed relief material. Relief material to 300 families and 284 school children was provided.
To promote tourism for Uttarakhand, Baljit led the initiative to organize Uttarakhand Charity Walk on December 1st, 2013. In this 30 Km walk from Belapur to Shree Siddhivinayak Temple, 30 locations of Uttarakhand were showcased to promote tourism.
In 2015, post the Chennai floods we have visited the affected areas and delivered relief material to 2000 girls in the Saidapet, Chennai.
In 2019, post the Odisha Cyclone supported the relief efforts in the area.
During the COVID-19 pandemic, Baljit lead the Supporting Our Seniors (SOS) Program where 1100+ FREE food deliveries have been made across Dallas Fort Worth Area in Texas.
Chief Editor and Chairman of the organization committee of International Better Learning & Teaching Conference series.
---