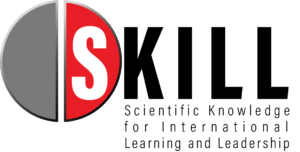 The skill gap crisis globally is leading to rising unemployment rates. The rise in unemployment is mainly because many graduates do not possess the soft and hard skills required to sustain, grow, and be efficient. Ajuba with its SKILL (Scientific Knowledge for International Learning and Leadership) is bridging these gaps of technological advancements, evolving markets, etc.
Ajuba has started SKILL (Scientific Knowledge for International Learning and Leadership) & Technology Incubation Center with its innovative programs such as SSEEDS – Solar-Semiconductor-Eye & Healthcare-Environment-Development with Cyber Security.
---
Admissions are now open for Post Graduate Diploma Program!
Join Ajuba's One-Year Post Graduate Diploma in Cybersecurity and Semiconductor, India's First program of its kind with Advanced Learning options in the USA or Israel.
Unlock your potential in the world of cybersecurity and semiconductor technology! This comprehensive program is designed to equip you with the necessary skills and knowledge for high-tech careers in these rapidly evolving industries.
Discover a unique learning experience that goes beyond technical expertise. Our curriculum places equal emphasis on developing essential soft skills that are crucial for a successful career in today's competitive landscape.
Gain international exposure and hands-on experience through our paid internship program. Immerse yourself in a global setting, working alongside industry professionals and acquiring invaluable insights.
Don't miss this opportunity to join a program that combines cutting-edge education, international exposure, and real-world industry insights.
Apply now and pave the way for a rewarding career in cybersecurity and semiconductor technology!
---