Press Note, April 10th, 2023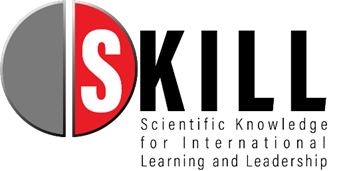 Ajuba in partnership with Rayat-Bahra University is thrilled to announce the launch of its new Semiconductor Certification program, which is one of the best high-tech certification courses available in India. This certification offers in-depth learning in Electronics Engineering, making it a great choice for individuals who are looking to pursue a career in the semiconductor industry.
Through our partnership with the Rayat-Bahra University, this one-year certification program is one of a kind in India. Students will benefit from exceptional education quality first at Rayat-Bahra campus, followed by high-end practical learning in USA and finally ample internship opportunities with leading semiconductor companies globally.
Our program offers an interactive curriculum with hands-on learning opportunities in state-of-the-art labs training in USA. The teaching faculty is exceptional, ensuring that our students receive top-quality education and training.
Mr. Baljit Singh, CEO Ajuba & Chairman Roar 4 Change said, "Through our Semiconductor Certification program, we are excited to offer students in India exceptional learning opportunities in the high-tech sector of electronics engineering. Students receive top-quality education and training, and we look forward to seeing our graduates excel in the semiconductor industry both nationally and globally."
There are numerous reasons to consider getting a Semiconductor Certification. Firstly, it is a high-tech sector with opportunities globally with leading semiconductor companies. Secondly, it is an emerging sector in India, making it a great time to get involved. Thirdly, students will learn from the best faculty members, ensuring that they receive the best education possible.
Additionally, students will benefit from hands on training in the clean room labs in USA and excellent internship opportunities, which will follow with job placement after course completion. The semiconductor industry is growing, and there are exceptional employment possibilities due to the prevalence of integrated circuits embedded in everything from gaming systems, computing, automobiles, aviation, data science, and encryption to autonomous technologies, advanced computing technologies, and artificial intelligence.
Our students will have the opportunity to be part of the high-tech semiconductor industry and get employed by industry leaders. They will also have access to a state-of-the-art micro- and nano-fabrication facility with equipment rarely found in a university setting, allowing them to gain hands-on learning experience.
Overall, we are excited to offer this exceptional Semiconductor Certification program, and we encourage all individuals who are interested in pursuing a career in the semiconductor industry to apply.
About Rayat Bahra University
Website: www.rayatbahrauniversity.edu.in
RBU is established under Punjab act no. 16 of 2014 vide notification no. 17-leg/2014 dated 13th August 2014 and notified by UGC under section 22 of the UGC act 1956, is empowered to award degree vide letter No. 8-23/2014 (CPP-I/PU Dated 26th Sept 2014 by University Grant Commission (UGC). Just within the vicinity of city beautiful Chandigarh, and well within the reach of the facilities of the city stands the thriving campus of Rayat Bahra University (RBU). The university has Engineering, Pharmaceutical Sciences, Dentistry, Management, Hospitality, Agriculture, Nursing and Law Schools of Excellence. The university offers a choice based flexible learning system, enabling interdisciplinary approach for learners to learn at their own pace and choose electives from other available courses as well as to take up some additional/value-added courses to increase their skills/employability.
About Ajuba:
Website: www.ajuba.us
Ajuba is Empowering the future of education, health, hi-tech, and film production through sustainable innovation, expert advisory services, and connected skills. Ajuba also specializes in developing innovative journey by providing strategy, business development, investments, and sales & marketing services. With its offices in Dallas, Texas, USA and Belapur Navi Mumbai, India the company has been supporting companies in India, Israel and North America (IIN Regions). With innovative products and services for global markets, the company opens valuable doors, using its extensive network of contacts in India, Israel and USA & Canada to establish channel partnership and joint ventures. We reduce the time to market for products and services with our strategy, business development and investment services.
---