India's rapidly growing internet user base has made it one of the most vulnerable countries to cybercrime. With over 692 million internet users in the country, the need for cybersecurity measures has never been more pressing.
Cybercriminals are constantly evolving their tactics and techniques, making it more challenging to protect against attacks. India has seen a surge in phishing attacks, malware attacks, and other cyber threats that target individuals and businesses alike.
In 2022, around four in ten internet users worldwide have ever experienced cybercrime. Based on a survey conducted between November and December 2022, internet users in India were most likely to have fallen victim to cybercrime, as nearly 70 percent of respondents claimed to have ever experienced cybercrime. The United States ranked second, with almost half of the respondents, 49 percent, saying they had experienced internet crime.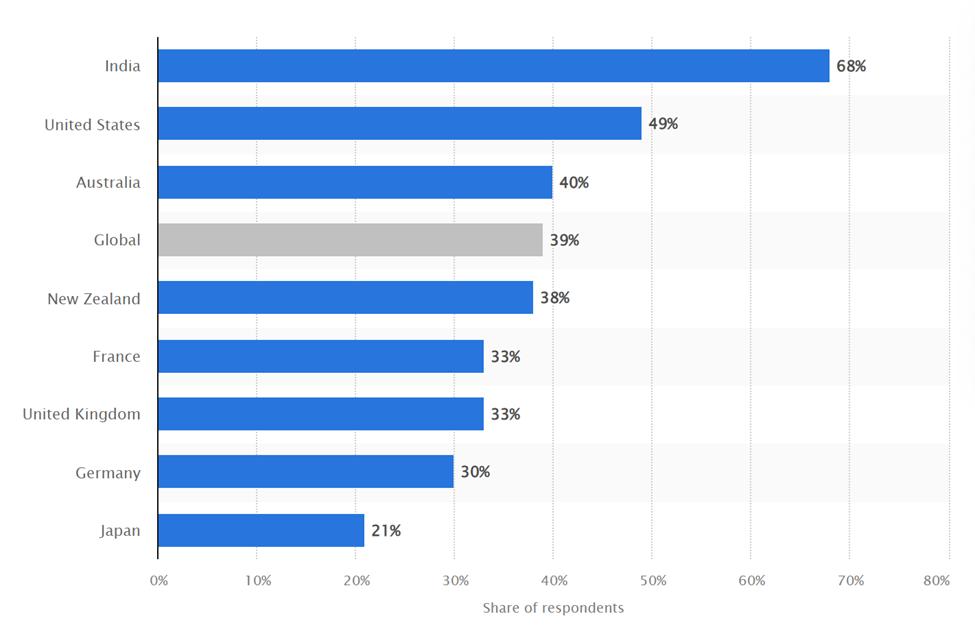 As technology continues to evolve, the demand for cybersecurity professionals in India has never been higher. Cyberattacks are becoming more frequent and sophisticated, and organizations need skilled professionals who can protect their networks and data from these threats.
At Ajuba we recognize the need for cybersecurity awareness and education in India. We are launching a range of cybersecurity training programs and certifications to help individuals and organizations protect against cyber threats.
Our one-year certification program provides students with the skills and knowledge they need to succeed in the field of cybersecurity. Our program covers a wide range of topics, including network security, ethical hacking, incident response, and risk management. Our experienced instructors provide hands-on training, and students have the opportunity to work on real-world projects, preparing them for a successful career in cybersecurity.
With our program, graduates can expect to be in high demand in the job market, as organizations in India and around the world are actively seeking skilled cybersecurity professionals to protect their data and networks.
If you're interested in a career in cybersecurity, we encourage you to consider our one-year certification program. We're committed to helping you achieve your goals and meet the growing demand for cybersecurity professionals in India.
---