Webinar #2: Watch the webinar recording and learn about the "Unlocking the Potential of Semiconductor Technology: Insights, Automation, and Job Opportunities." In this webinar our key note speaker Mr. Amos Do provided valuable insights into the world of semiconductors, explore the role of automation in semiconductor manufacturing, highlight the significance of Manufacturing Execution Systems (MES), and shed light on the diverse job opportunities available in the field.
---
Key Note Speaker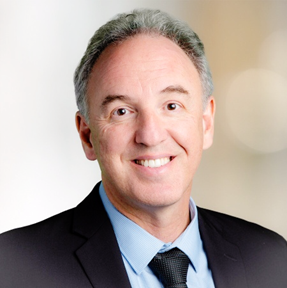 Amos Dor, Head of Pharma Vertical & CTO Applied Materials AGS Automation Productions Group
Mr. Amos Dor serves as the Head of Pharma Vertical & CTO at Applied Materials AGS Automation Products Group, a leading technology company specializing in automation solutions for various industries. With a wealth of experience in the field, Amos brings valuable expertise and insights to his current role.
Previously, Mr. Dor held the position of COO of Data Analytics Group at MKS Instruments, now Sartorius. During his tenure, he played a key role in developing and implementing data analytics strategies to drive operational efficiency and business growth.
Prior to that, Amos served as the Vice President of Engineering at WaferYield, a startup that was acquired by PDF Solutions in 2003. Following the acquisition, he assumed the position of Director of Marketing at PDF Yield Management Group, where he contributed to the development and marketing of yield management solutions.
From 1997 to 2002, Amos served at Applied Materials as a Business Unit Manager of the Yield Management Solutions department. In this role, he oversaw the development of a proprietary defect and yield management system for semiconductor fabrication machines and diagnostics tools within the Productivity and Diagnostic Center.
Mr. Dor holds four patents and has contributed to twenty provisions for knowledge management systems, enterprise data mining, spatial signature, and multivariate image processing. His expertise in these areas highlights his contributions to innovation and technological advancements.
Mr. Dor earned a B.Sc. degree from the University of Ben Gurion, where he studied Mathematics and Computer Science. This academic foundation has provided him with a strong analytical mindset and a deep understanding of the intersection between mathematics, computer science, and technological advancements.
With his extensive background and accomplishments, Amos Dor continues to drive technological advancements and shape the future of automation and yield management in the semiconductor industry.
---
Webinar Highlights:
Introduction to Semiconductor Technology: Exploring the Basics

Understanding the fundamentals of semiconductor materials, devices, and their applications.
Exploring the role of semiconductors in modern technology and everyday life.

Expert Insights on Semiconductor Technology and its Impact on Various Industries

Discovering the latest trends and advancements in semiconductor technology.
Exploring how semiconductors are transforming industries such as telecommunications, healthcare, automotive, and more.

Automation in Semiconductor Manufacturing Process

Delving into the importance of automation in semiconductor manufacturing.
Exploring the benefits of automated processes, including increased efficiency, improved yield, and reduced costs.
Highlighting advanced technologies used in automation, such as robotics and machine learning.

Overview of Manufacturing Execution Systems (MES) in Semiconductor Manufacturing: Role and Significance

Understanding the role of MES in streamlining and optimizing semiconductor manufacturing operations.
Exploring how MES facilitates real-time monitoring, data collection, and analysis for improved productivity and quality.
Highlighting the integration of MES with other manufacturing systems and its impact on overall efficiency.

Job Opportunities in the Field of Semiconductor

Exploring the diverse career paths and job roles available in the semiconductor industry.
Understanding the skills and qualifications required for various positions.
Highlighting the demand for semiconductor professionals in areas such as design, process engineering, testing, and more.
---
---
#semiconductor #onlinetraining #collegestudents #facultytraining #universitystudents #webinar