Volume 4
In response to the increasing demand for cybersecurity professionals in today's digital world, Ajuba is proud to introduce India's first unique Post Graduate Diploma Program in Cybersecurity at Rayat-Bahra Campus in Mohali, Punjab. This comprehensive program is designed to equip students with both technical and soft skills, combined with an international advanced learning experience, followed by a six-month internship.
Program Overview:
The one-year Post Graduate Diploma program, followed by a six-month internship, provides students with the necessary skills and knowledge to excel in the field of cybersecurity. The curriculum covers a wide range of topics, including network security, ethical hacking, incident response, risk management, and more. Experienced instructors deliver hands-on training, and students have the opportunity to work on real-world projects, preparing them for a successful career in cybersecurity.
Eligibility
Any Engineering or Science Degree from a University or College

Computer Science
Computer Engineering
Electronics
Electrical Engineering
Physic
Any other 3 year college or 4 year degrees

Computer Savy and interest in coding
Fluent English Speaking
Interview based selection
Program Structure:
Here's an overview of how the program works: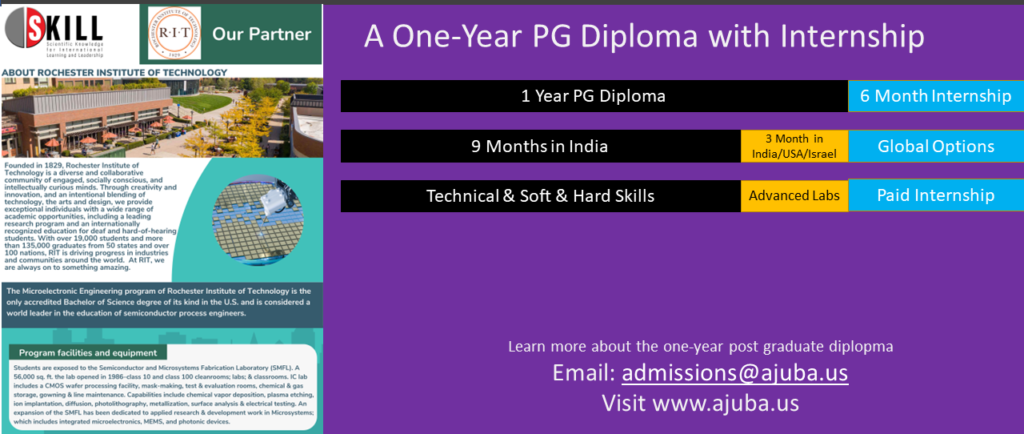 Building the Foundation:
Students will spend nine months at Rayat-Bahra University campus in Punjab, focusing on cybersecurity and soft skill courses to establish a strong base.
During the initial nine months of the program, students will be based at Rayat-Bahra University campus in Punjab. This phase focuses on building a strong foundation in cybersecurity and developing essential soft skills. Students will undergo comprehensive training in various technical aspects of cybersecurity, including network administration, cybersecurity fundamentals, network and application security, incident handling, cloud security, forensics, malware analysis, ethical hacking, and incident response. Additionally, students will receive specialized training in soft skills such as communication, teamwork, positive and professional attitude, stress management, and conflict resolution.
Advanced Learning:
Students have the option to choose between three paths for advanced learning. They can either go to the United States, where we have partnered with the Rochester Institute of Technology (RIT) for a ten-week advanced cybersecurity learning experience. They can opt for trip to Israel and alternatively, they can opt for advanced learning at Rayat-Bahra Campus.
Following the foundation-building phase, students have the opportunity to pursue advanced learning either internationally or at Rayat-Bahra Campus. There are three options available:
1. International Learning at Rochester Institute of Technology (RIT), USA:
Students can choose to travel to the United States and participate in a ten-week advanced learning program at RIT. RIT, known for its expertise and innovation in cybersecurity education, offers specialized courses and hands-on training to provide students with an international perspective on cybersecurity practices and challenges. This international experience enhances their skills and widens their understanding of global cybersecurity trends.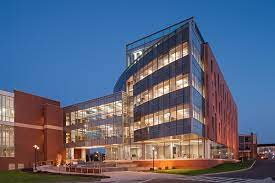 2. International Learning Israel:
As part of the international program, students also have the opportunity to experience advanced learning in Israel. Israel has established itself as a global hub for cybersecurity innovation and research, with a thriving ecosystem that fosters cutting-edge technologies and groundbreaking approaches to cybersecurity. By immersing themselves in Israel's cybersecurity landscape, students gain exposure to the latest advancements, industry best practices, and real-world case studies. They have the privilege of learning from renowned cybersecurity experts, engaging in hands-on projects, and exploring the unique challenges and solutions that Israel has developed to combat cyber threats. This advanced learning experience in Israel adds an invaluable dimension to the program, enabling students to acquire knowledge and skills that are at the forefront of the cybersecurity industry.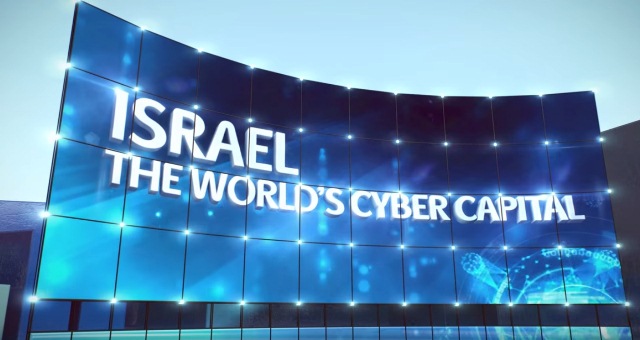 3. Advanced Learning at Rayat-Bahra Campus:
Alternatively, students can opt for advanced learning at Rayat-Bahra Campus itself. This option provides them with the opportunity to delve deeper into specific cybersecurity domains, engage in advanced practical projects, and collaborate with industry experts.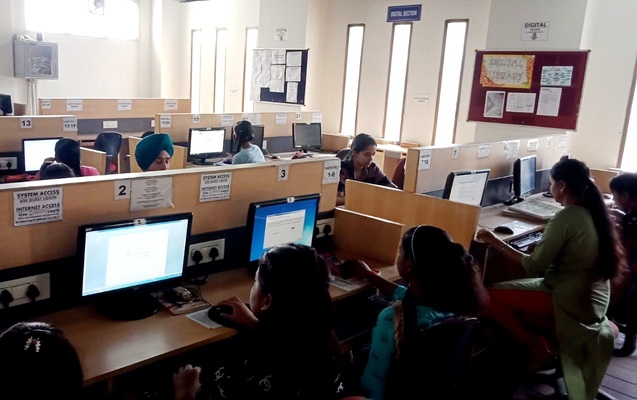 Internship Program:
After completing the one-year program, students have the opportunity to participate in an optional six-month internship. Ajuba will facilitate a minimum of three interviews for each student, and it will be up to the student and the company to negotiate compensation and job roles.
Upon completion of the one-year program, students have the option to participate in a six-month internship. Ajuba will actively assist students in securing internship opportunities by lining up a minimum of three interviews with potential companies. The internship serves as a valuable opportunity for students to apply their knowledge and skills in real-world scenarios, gain practical experience, and further enhance their professional growth. The compensation and job roles offered during the internship will be determined through negotiations between the student and the company, based on mutual agreement.
By structuring the program in this manner, Ajuba aims to provide a holistic learning experience that combines theoretical knowledge, practical skills, international exposure, and real-world application. This comprehensive approach equips students with the technical expertise and soft skills necessary to excel in the dynamic field of cybersecurity.
Opportunities in the Cybersecurity Landscape in Globally:
The cybersecurity landscape in India and globally is rapidly evolving, with an increasing number of cyber attacks targeting government websites and private firms. Major companies, including SBI, Domino's, and Air India, have experienced cyber attacks, emphasizing the vulnerability of businesses across sectors. This situation has led to a growing demand for cybersecurity professionals, particularly in sectors such as healthcare, education, and government.
Career Paths in Cybersecurity:
The program opens up various career paths for students in the cybersecurity field. Some of the key roles include:
Information Security Analyst: Median annual wage of $103,590 (U.S. Bureau of Labor Statistics).
Cybersecurity Consultant: Average salary around $117,000 per year (Indeed).
Ethical Hacker/Penetration Tester: Average annual salary of approximately $92,000 (Payscale).
Security Architect: Salary range of $120,000 to $180,000 per year, depending on experience and location.
Incident Responder: Average annual salary of approximately $96,000 (ZipRecruiter).
Cybersecurity Instructor: Average annual salary of approximately $75,000 (Glassdoor).
Please note that the salary ranges mentioned above are based on available industry data and may vary depending on factors such as experience, qualifications, location, and organization size.
Partnerships:
To provide the best learning experience, we have partnered with ThriveDX and Rochester Institute of Technology (RIT). ThriveDX, the global leader in
Benefits of the Program:
By participating in the international advanced learning component at Rochester Institute of Technology (RIT) in the United States and ThriveDX in Israel, students gain a truly global perspective on cybersecurity. They have the opportunity to learn from industry-leading experts in both the American and Israeli cybersecurity ecosystems, which are known for their cutting-edge technologies and innovative approaches to cybersecurity.
The combined international program offered by Ajuba, RIT, and ThriveDX ensures that students develop a comprehensive skill set encompassing both technical and soft skills. In addition to technical training, ThriveDX focuses on upskilling and reskilling lifelong learners in cybersecurity. This comprehensive approach equips students with the necessary expertise to excel in their cybersecurity careers.
ThriveDX, being a global leader in cybersecurity education, brings its expertise to the program. Students benefit from ThriveDX's award-winning solutions that are designed to bridge the skills gap and address the talent shortage in the cybersecurity industry. The advanced training provided by ThriveDX enhances students' technical knowledge and prepares them to handle complex cybersecurity challenges effectively.
Through Ajuba and its partners extensive network, students have the opportunity to connect with cybersecurity professionals, industry leaders, and potential employers in Israel and beyond. These connections can lead to valuable mentorship opportunities, internships, or even job placements, enhancing their career prospects and professional growth.
Innovation and Entrepreneurship:
Israel is renowned for its thriving cybersecurity ecosystem and its status as the "Startup Nation." By experiencing the cybersecurity landscape in Israel through ThriveDX, students gain insights into the latest innovations, emerging technologies, and entrepreneurial ventures in the field. This exposure fosters their entrepreneurial spirit and inspires them to contribute to the cybersecurity industry's innovation and growth.
Cultural Exchange and Diversity:
The international program involving RIT and ThriveDX offers students a unique cultural exchange opportunity. They get to interact with individuals from different cultural backgrounds, including the vibrant Israeli tech community. This exposure to diverse perspectives and experiences enriches their understanding of global cybersecurity challenges and promotes cultural sensitivity and collaboration.
RIT and ThriveDX's reputation as a global leader in cybersecurity education adds further credibility to the program. Graduates of the international program can leverage the recognition and industry connections associated with ThriveDX to enhance their career opportunities both within India and on a global scale.
The collaboration between Ajuba, RIT, and ThriveDX ensures that students receive a comprehensive, globally-focused education in cybersecurity. This international advanced program equips them with the skills, knowledge, and industry exposure necessary to excel in the dynamic and rapidly evolving field of cybersecurity.
cybersecurity education, offers award-winning solutions to bridge the skills gap in the industry. RIT, a renowned institution for innovation and creativity, brings its expertise to the program, providing students with advanced learning opportunities.
Conclusion:
The Post Graduate Program in Cybersecurity offered by Ajuba is a unique opportunity for students to acquire the skills and knowledge needed to succeed in the field. With a combination of technical and soft skills, international advanced learning, and the option for an internship, graduates can expect to be in high demand in the job market.
Click below to apply for India's First Unique Post Graduate Diploma in Cybersecurity.
---